Lansing Area Flying Aces
1st Annual Fun Fly Competition
EVENT REPORT
---
---
Report • Contest Results • Acknowledgements • Pictures
---
---
Set up started early (0800) and in a short time, the Elm Street Park site was transformed into the LAFA Aerodrome, complete with a freshly manicured flying circle, shelters to keep the Sun off, a picnic and viewing area, and an impressive display of both flying and static display models. Many comments were made about the number and quality of the model aircraft present.
After all safety checks were completed and a Pilot's briefing done by safety Office Stan Rodgers, the events were under way!
The first event, the Balloon Bust, proved particularly challenging and also very hard on equipment. Of all the participants, none escaped totally unscathed. When the smoke had cleared, Carl "Crash and Burn" Zerfas had bested the competition and took home the winner's spoils.
Next came the Stunt competition and a wonderful exhibition of aerobatic skill was on display for all to appreciate. Jeff "The Pro" Hitchcock showed how it is done as he piloted his plane through the clear Michigan skies on route to the first place trophy.
The 1/2 A Rat Race was won by Josh "Speedy" Morrison flying his Black Widow powered Brodak Trainer. Rich "I'd Rather Be Lucky Than Good" Kacmarsky picked up the runner up trophy with his fine display of agricultural flying!
During a break in the competition, Stan Rodgers put on a spectacular display of R/C helecopter flying that had the crowd mesmerized (including a Lansing PD police cruiser that stopped and watched for several minutes).
The .35 Rat Race event was dominated by Ken "What Do You Mean It Won't Fly" Strobel piloting a plane that had to have set several records for endurance. Ken and his Twister participated in no fewer that four events, sustaining damage three times. In testament to guts, determination, and several applications of CA and JB Quick Weld, he won the Rat Race and placed in the other three events.
The final event of the day, Combat, was taken by Terry "Top Gun" Bentley followed closely by Stan "The Red Baron" Rogers who thrilled the crowd with several agressive passes. Terry's victory is especially impressive because this was the first time he ever flew combat! Rumors circulated that Stan would have the R/C Helecopter Combat event perfected for next year.
By the time the Sun was going down on an absolutely perfect day, the tired but happy group's thoughts turned to next year and the Second Annual Fun Fly!

---
Balloon Bust
First Place - Carl Zerfas
Second Place - Jeff Hitchcock
Third Place - Ken Strobel
1/2A Rat Race
First Place - Josh Morrison
Second Place - Rich Kacmarsky
.35 Rat Race
First Place - Ken Strobel
Second Place - Terry Bentley
Stunt
First Place - Jeff Hitchcock
Second Place - Carl Zerfas
Third Place - Ken Strobel
First Place - Terry Bentley
Second Place - Stan Rodgers
Third Place - Ken Strobel
---
A special BZ (Bravo Zulu) is in order for our Safety Officer Stan Rodgers. In addition to a fun day, it was also a safe day. A number of comments were heard from our out-of-town participants about the level of safety and the fact that this was a very refreshing thing to see. Well done Stan!
---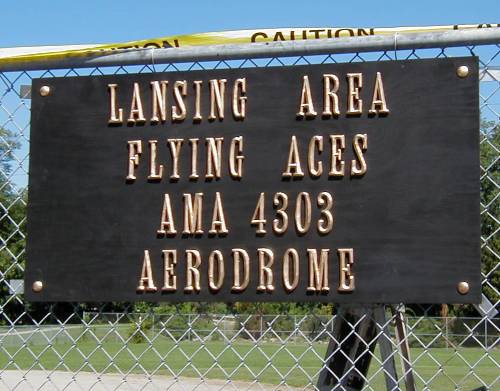 The LAFA Aerodrome at Elm Street Park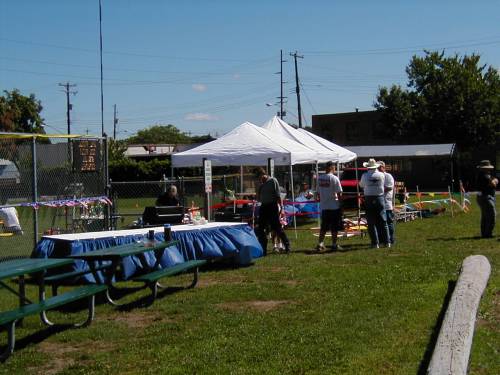 The Aerodrome was looking good !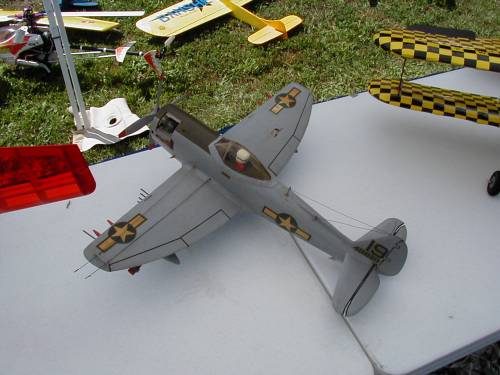 Aircraft on display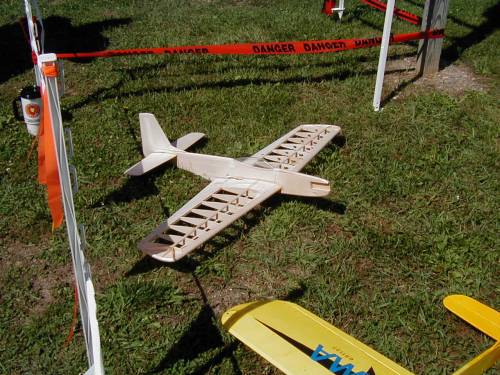 Tim's P-51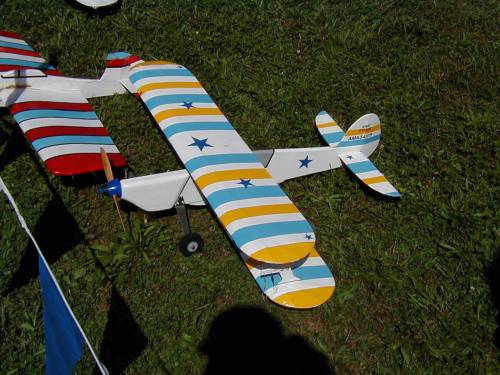 Bipes are cool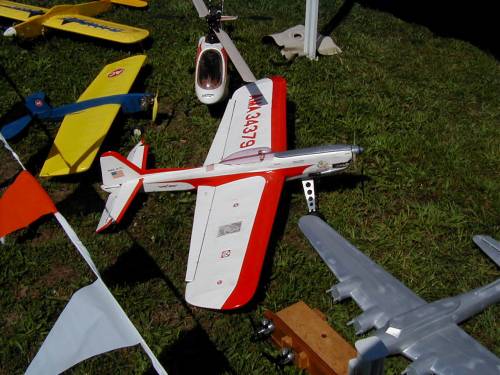 A Chipmunk at the park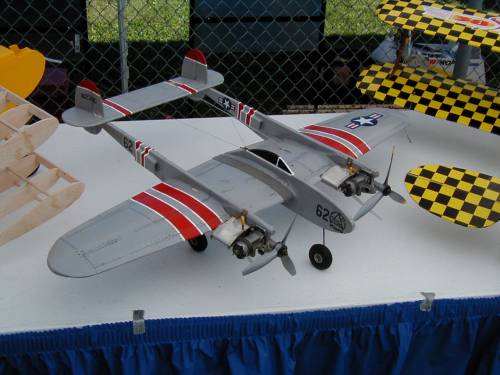 A beautiful P-38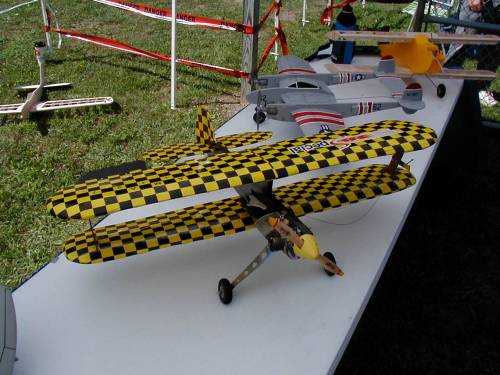 Ken's 38 Special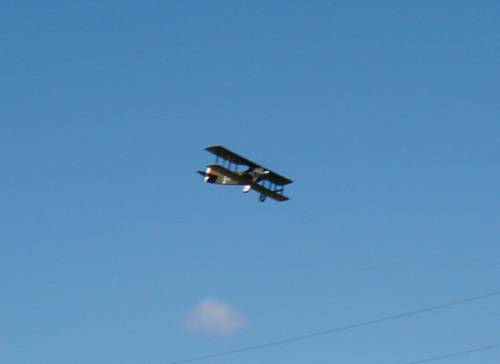 A Spad in flight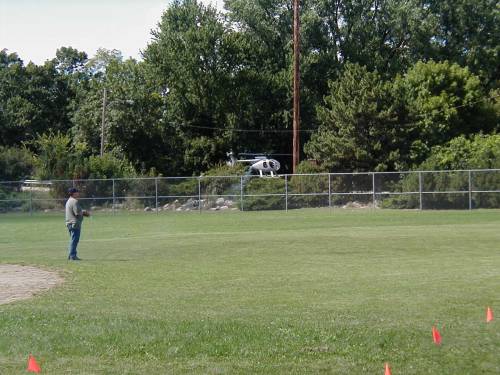 Stan doing his thing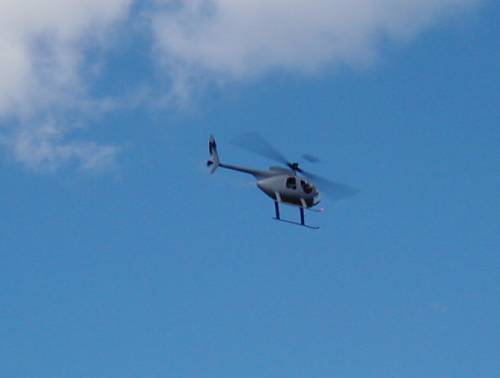 Sure looks real !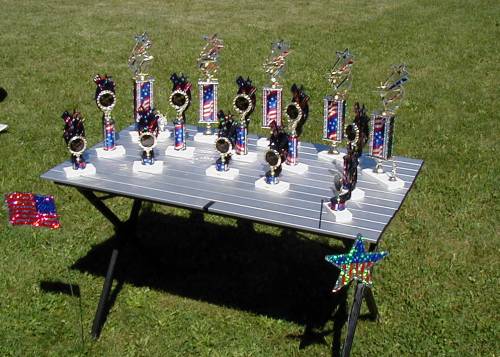 The spoils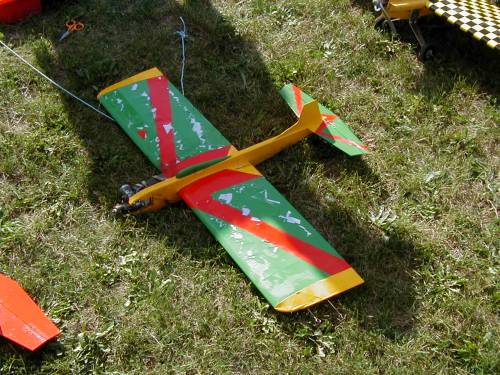 A well worn combat veteran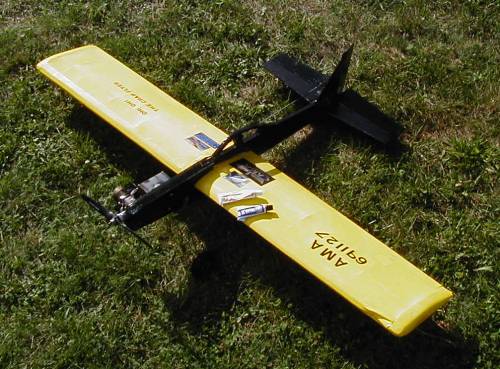 Ken's flying tribute to JB Quick Weld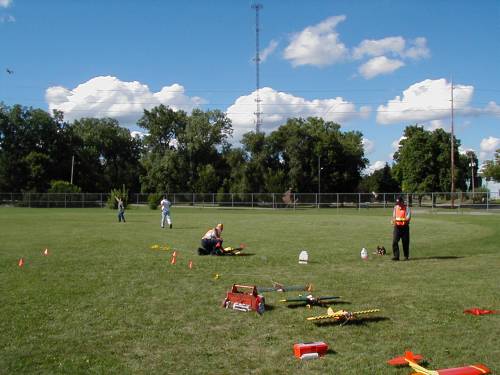 Combat launch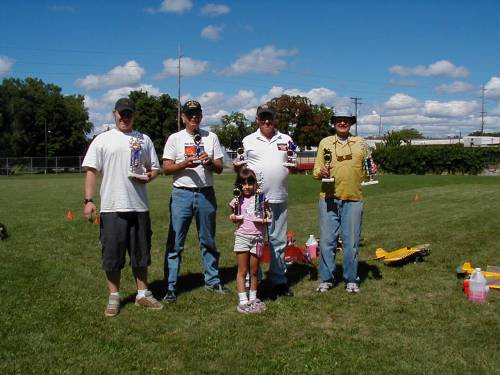 Showing off the hardware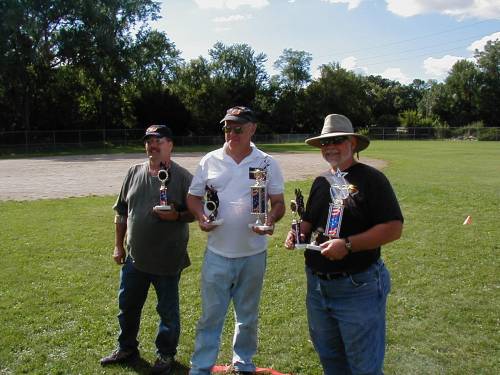 The LAFA Combat Aces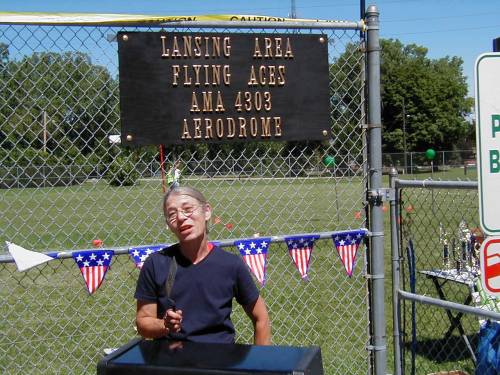 Don't mess with the cook !