GRASSHOPPER PLAGUE HITS MIDWEST

The plague began in Michigan, migrated south to Indiana and now has moved into Ohio. The Grasshopper in question is pictured above. Designed by Curt Stevens of Model Research Labs, the Grasshopper is an ultra simple free flight aircraft that can be built by any 5th grader. Originally designed as a class project, an experienced builder can put one together in a single evening. The wing and stab are built from six pieces of 1/4 inch. Body is 1/4 inch sheet (a Home Depot yardstick works great). The plane will give amazing flights when properly trimmed, a task that is made simple by the incorporation of a sliding wing saddle. With the help of a thermal, five minute flights have been achieved. Plans are available on Outerzone. It is good sized at 320 square (and I do mean square) inches. With a Cox reed valve sure-start or production engine as power, the entire project can be completed for about $25. Flyers in Michigan have had fun playing with this design for some time now. Then folks in Indiana built them and now some in our club have them. What do you do with a bunch of FF'rs with the same model ?...well, you have a Contest.



---



Grasshopper events will be offered at three meets at Muncie and one at Morrison Lake, Michigan in 2018.


---




Click HERE for full size plans (Use the 'back' arrow to return to this page. Plans, short kits, and complete kits are also available from Kim Kramar located at 5191 N. Chester Rd., Charlotte, MI 48813. Kims phone is (517) 541-9908 and his email is kim.kramar@hotmail.com

Click HERE for Cox Sure Start Info (Use the 'back' arrow to return to this page.

Click HERE for building instructions (Use the 'back' arrow to return to this page.




For this inaugral year of events, all aircraft are to be built as described in the plans. Builders cannot make any changes to enhance performance such as rounding the edges of flying surfaces. Non performance enhancing changes such as adding a pop up stab DT, adding gussets to rib/edge joints, or using the covering material of your choice are permitted. All planes will be powered by BONE STOCK Cox .049 production engines using an eyedropper fuel tank.





---



The rules govering each event are as follows:
Walter R/C Park - All day event - Please see flyer (available above) for rules


The NOFFA meet will have straight duration with a 10 second engine run and a 2 minute max.


The Co-Op meet will use PeeWee 30 rules. Those rules are listed on the NFFS web site.


The FF Follies will have a target time event - 3 attempts to hit 40 second flight.


---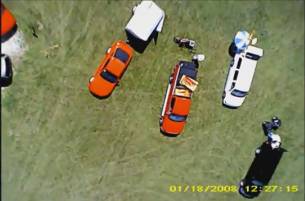 Click HERE to see what fun you can have with a cheap Hong Kong key fob camera attached to a Grasshopper. Use your "Back" button to return.



---



Click HERE to see fellow modelers' Grasshoppers.



---



For additional information please contact:

Rudy Klubier (216) 226-6838

Roger Erridge (616) 443-8712

Al Rohrstaff (269) 207-7239

Rich Kacmarsky (517) 323-8932